Welcome to the Sylvia Jessup Counseling Services, PLLC www.sylviajessupcounselingservices.com Secure Client Area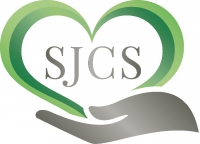 PLEASE DO NOT REGISTER ON THIS SITE UNTIL WE ARE SCHEDULED FOR A SESSION!

Contact info@sylviajessup.com for a consultation.

State of North Carolina Licensed Marriage & Family Therapist; Licensed Professional Counselor. Individual, family, couple, pre-marital and marital therapy. Group sessions offered. Experienced in working with women in recovery, couples, and adult and youth groups.
*****************************************

I strive to provide a safe, trusting, and professional environment to enable individuals, couples, and families to engage in conversations designed to help address issues relating to challenges faced on life's journey.


Sylvia D. Jessup, MBA, MACC
Licensed Marriage & Family Therapist NC#1770
Licensed Professional Counselor NC#10031

Tax ID #45-2504658
NPI #1780089466
704-572-1188 phone
704-948-6254 fax
sylviajessup@outlook.com

...be transformed by the renewing of your mind. Then you will be able to test and approve what God's will is - his good, pleasing and perfect will. Romans 12:2b [NIV]

HIPAA Privacy Notification: This message and accompanying documents are covered by the Electronic Communications Privacy Act, 18 U.S.C. 2510-2521, and contain information intended for the specified individual(s) only. This information is confidential. If you are not the intended recipient or an agent responsible for delivering it to the intended recipient, you are hereby notified that you have received this document in error and that any review, dissemination, copying, or the taking of any action based on the contents of this information is strictly prohibited. If you have received this communication in error, please notify us immediately by e-mail and delete the original message.
Log in to the secure portal. If you have not received an email with a username, please Register.